The Return of Superman 슈퍼맨이 돌아왔다

☆
"The Return of Superman" is a popular South Korean reality show. The series features celebrity dads who are left alone to take care of their kids for 48 hours while their wives get a much-needed break. The dads are then tasked with completing tasks left by their wives or try to enjoy new activities with their kids. The celebrity dads featured in the popular series include actors Song Il Gook and Uhm Tae Woong, comedian Lee Hui Jae, and mixed martial artist Chu Seong Hoon.
The show has made stars of the children featured on the show, including Chu Seong Hoon's adorable daughter, Sa Rang, and Song Il Gook's unforgettably named triplet sons, Dae Han, Min Guk and Man Se.
Thank you http://morning-news.bectero.com/ for pictures
The show has been narrated by Yoo Ho Jeong, Chae Sira, Shin Ae Ra and Heo Su Gyeong since the show premiered in 2013.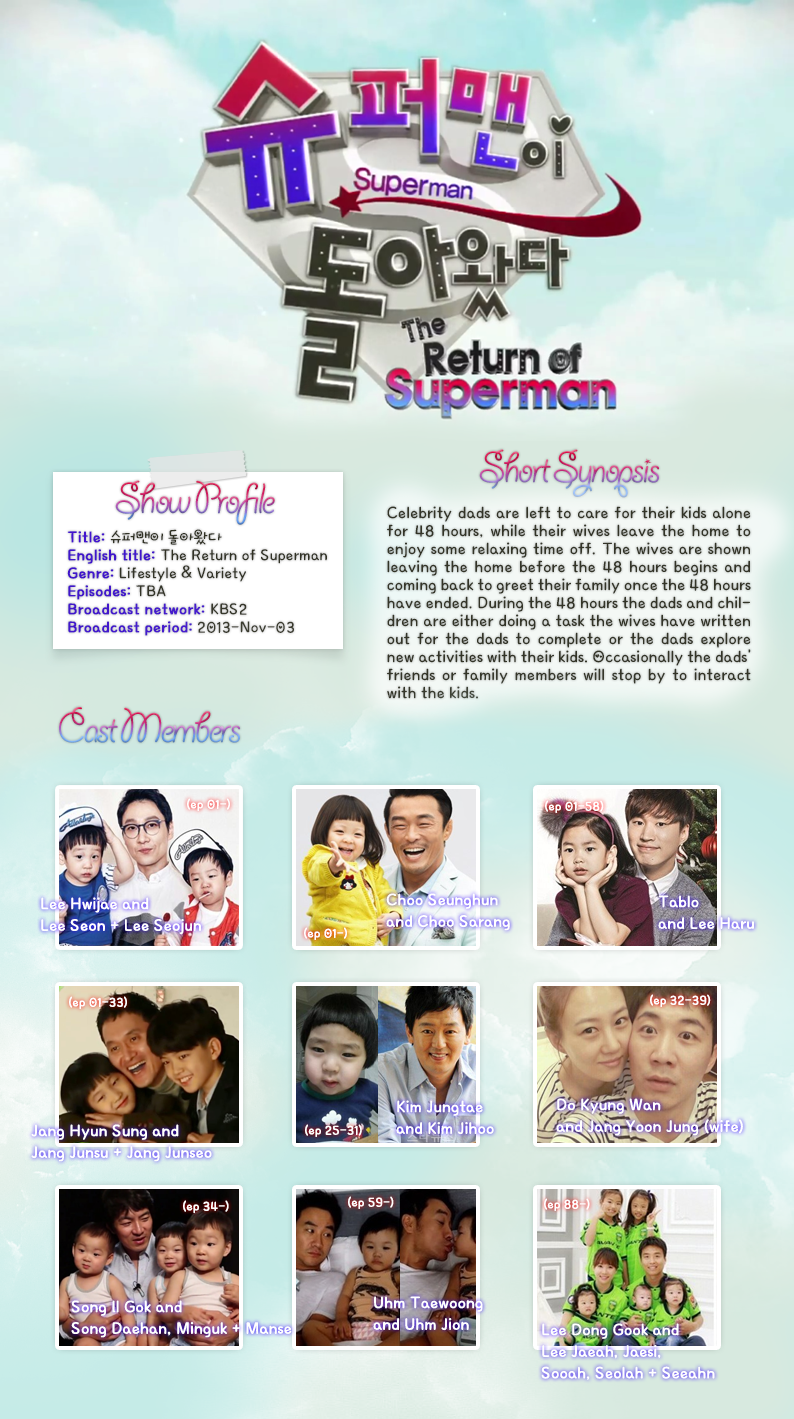 Original title 슈퍼맨이 돌아왔다
Also known as Superman Is Back, Superman Returns
Volunteer Team Super Daddies Team
Broadcast Network KBS
Rating PG-13
Watch latest episode

(ep.110)

on >> Viki.com << click
Source: www.viki.com
————
Stay in Korea / Private apartment, guesthouse & Hanok booking
www.mykoreatrip.com