Seoul City hall~*
How is

Seoul

in

December

?
Seoul city Hall can tell us about this Christmas~~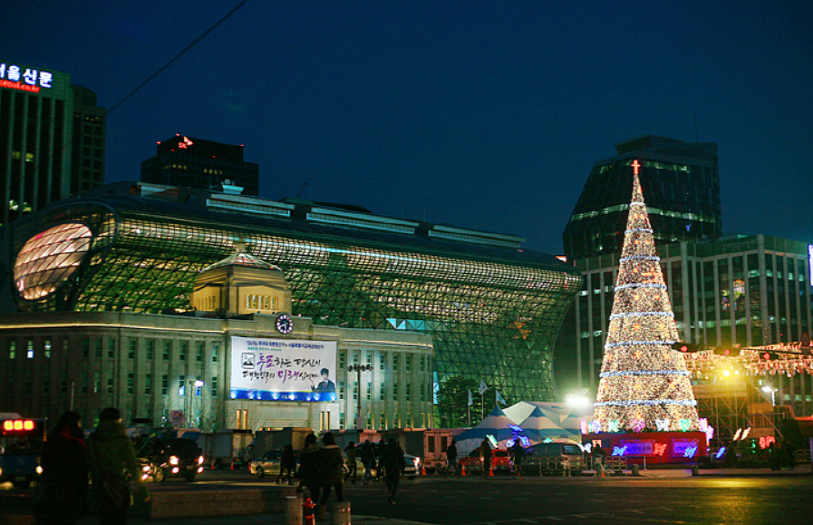 Founded in 1926, Seoul City Hall is a Renaissance-style stone building. Seoul Plaza in front of City Hall is a historic site where the 1919 (Samil) Independence Movement and the pro-democracy movement in June 1987 were held. It is also a well-known place where tens of thousands of Korean soccer fans came to cheer at during the 2002 World Cup Games.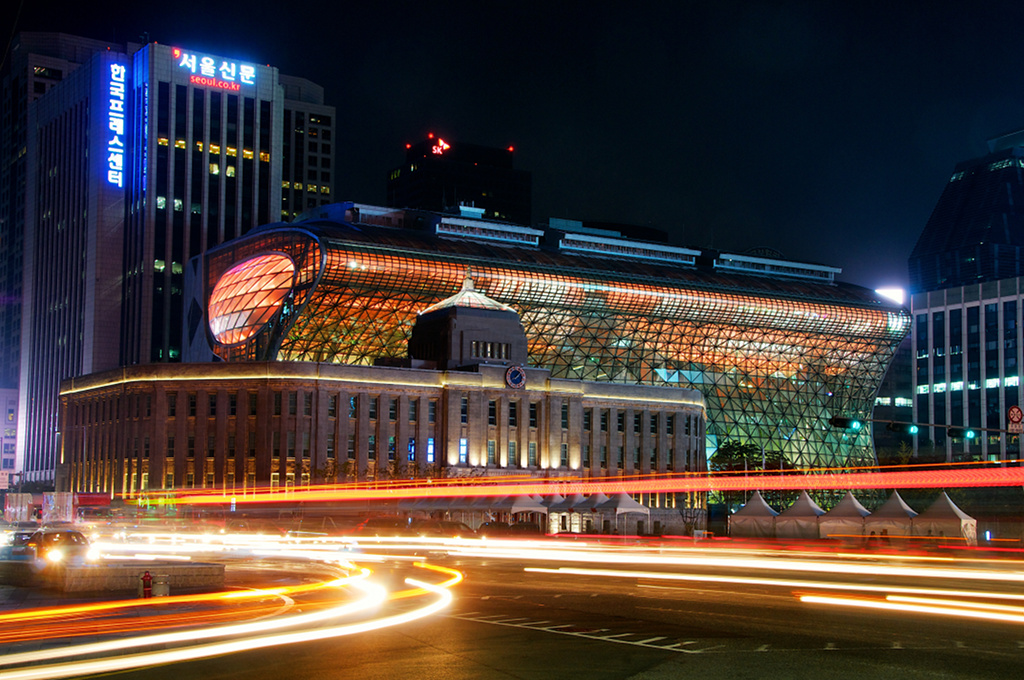 Address
110, Sejong-daero, Jung-gu, Seoul
서울특별시 중구 세종대로 110 (태평로1가)
Type
Walking
Inquiries
• 1330 Travel Hotline: +82-2-1330
(Korean, English, Japanese, Chinese)
• For more info: +82-2-735-8688
Homepage
parks.seoul.go.kr
(Korean, English, Japanese, Chinese,
Spanish, French)
english.seoul.go.kr
(Korean, English, Japanese, Chinese,
Spanish, French)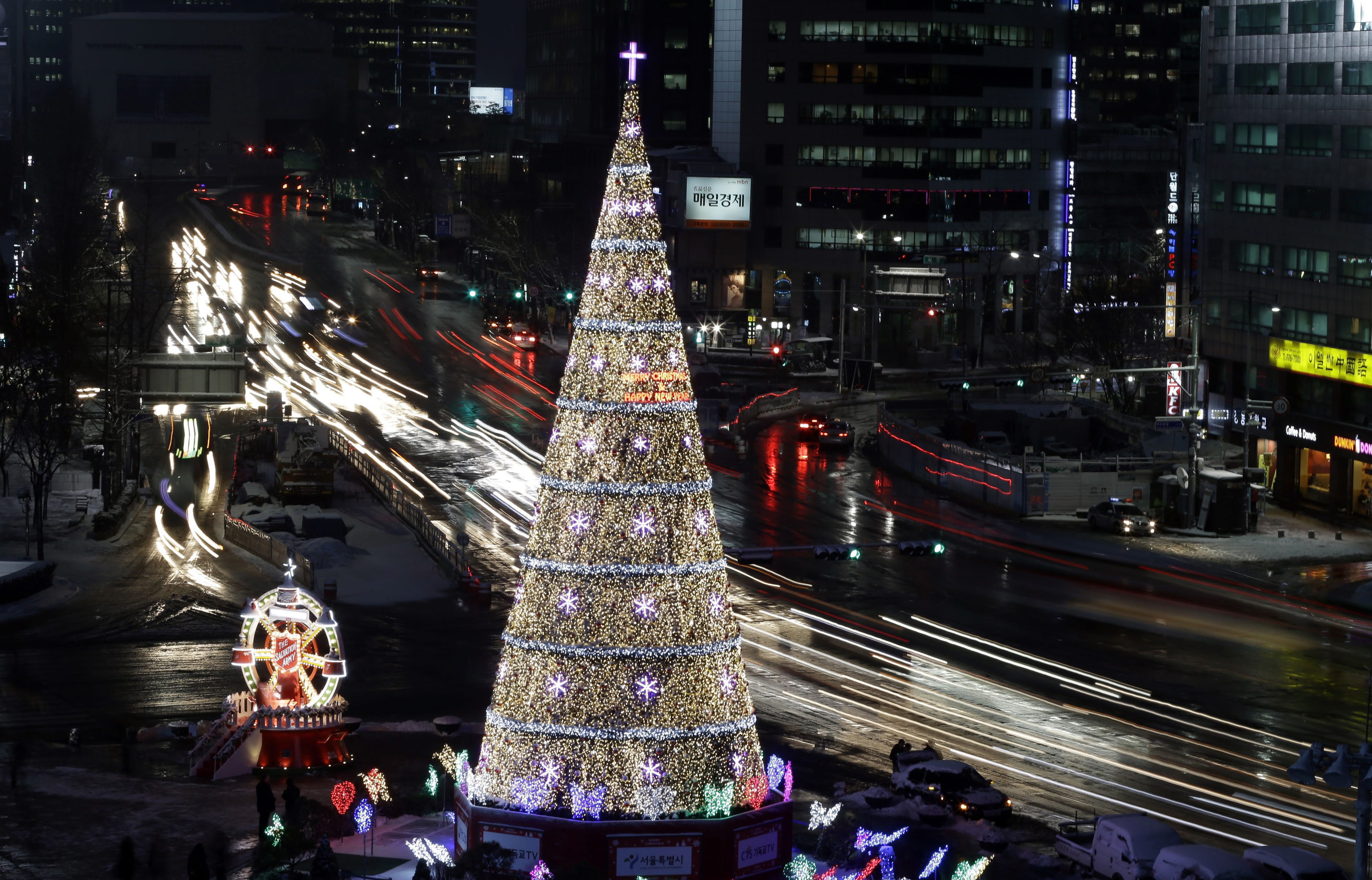 This oval grass square in front of Seoul City Hall, re-established in 2004, is used as a place to hold various events and cultural festivals like "Hi! Seoul Festival", and is enjoyed by many Seoulites as a place to rest. As one of attractions of Seoul Plaza, the Floor Water Fountain, which looks like a normal sidewalk that spurts up water very high from the floor holes when you walk across it. The 48 floor lights along the grass square and Fala- a round type outer wall clock- are another attractive features of the Square.
The Fala, in particular, is designed to ring the Boshingak Belfry sound at high noon everyday. The Floor Water Fountain presents a grand sight with 35 underwater lights.

Telephone
+82-2-735-8688
Admission Fees
Free
Pets
Not permitted
Visit Seoul city hall!! >> Google map
Directions
[Subway]
Get off at City Hall Station (Seoul Subway Line 1, 2), Exit 5.
—
Stay in Korea / Private apartment, guesthouse & Hanok booking
www.mykoreatrip.com