Are you K Hip hop or K Rapper?
Here we recommend some hottest Korean Rappers and their masterpieces of 2015
Tiger JK 
Tiger JK is a South Korean-born American rapper, record producer and entrepreneur best known as one of the founding members of hip hop group Drunken Tiger. He is the founder and former CEO of Jungle Entertainment an imprint distributed by CJ E&M.
Tiger JK – "I Know"
Jay Park
Jay Park is a Korean American singer, dancer, rapper, music producer, songwriter, model, choreographer, entrepreneur, and actor. He is a member of the Seattle-based b-boy crew, Art of Movement.
Born: April 25, 1987 (age 28), Edmonds, Washington, United States
Height: 1.70 m
Music group: 2PM (2008 – 2009)
Jay Park feat. Loco and GRAY – "My Last"
Simon Dominic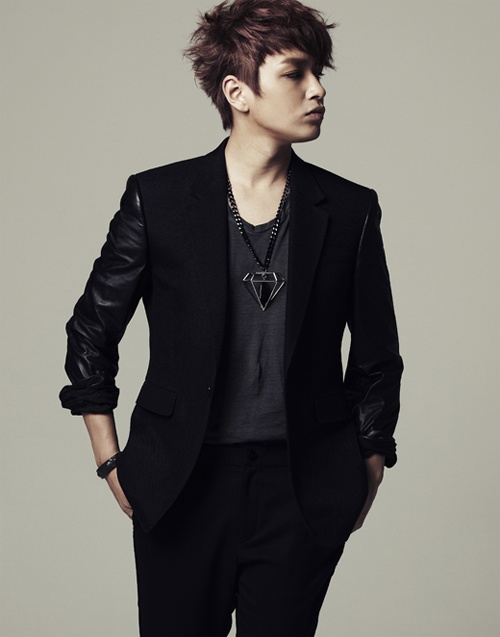 A rapper, 
Simon Dominic
Is co-CEO of AOMG with Jay Park and is a South Korean rapper and musician of hip-hop duo, Supreme Team. In the past, he belonged to 'Jiggy Fellaz' crew.
Born: March 9, 1984 (age 31), Geumjeong District
Parents: Jang Sun-Pil
Music group: Supreme Team (2009 – 2013)
Record labels: AOMG, Amoeba Culture
Albums: Simon Dominic Presents 'SNL LEAGUE BEGINS' Album, Supremier, Spin Off
Simon Dominic – WON & ONLY (feat. Jay Park)
Mad Clown
A rapper, Jo Dongrim, better known by the stage name Mad Clown is a South Korean rapper. He is currently signed under Starship Entertainment.
Born: March 25, 1985 (age 30), United States of America
Albums: Piece of mine, Anything Goes
Record labels: Starship Entertainment, Soul Company
Genres: Hip hop music, Korean hip hop
Nominations: Mnet Asian Music Award for Best Rap Performance, Mnet Asian Music Award for Song of the Year
Mad Clown X Jooheon (of Monsta X) – "Get Low"
http://www.youtube.com/watch?v=oUjd6FDBSXs
Leessang
Leessang (Hangul: 리쌍) is a Korean hip hop duo, composed of Kang Hee-gun ("Gary" or "Garie") and Gil Seong-joon ("Gil"). Formed in 2002, the duo has released eight albums to date: two self-titled records in 2002 and 2003, Library of Soul in 2005, Black Sun in 2007, Baekajeolhyeon (백아절현) in 2009, Hexagonal in late 2009, Asura Balbalta in 2011 and Unplugged in 2012. Their last three albums broke numerous records and guided their entry to the mainstream Korean music industry.
LeeSsang feat. MI-WOO – "Kaleidoscope"
http://www.youtube.com/watch?v=Eusj26exPAQ
Kisum
Jo Hye-ryung (Hangul: 조혜령; born January 20, 1994), also known by her stage name Kisum (Hangul: 키썸), is a South Korean rapper. In 2015, Kisum was part of the variety show Unpretty Rapstar, a spin-off of the program Show Me The Money. Unpretty Rapstar is a female rappers survival program. The show consists of a single-elimination competition through rap performances
Kisum feat. Jooyoung – "You & Me"
Miryo
A rapper, 
Jo Mi-hye
, better known by her stage name Miryo, is a South Korean rapper, who is part of the Korean girl group Brown Eyed Girls. The stage name Miryo comes from her childhood nickname Jomiryo, which is the Sino-Korean word for condiments.
Born: November 2, 1981 (age 33), Suncheon
Music group: Brown Eyed Girls (Since 2006)
Genres: K-pop, Hip hop music
Miryo feat. GaIn – "Queen"
Love K Hip hop? listen non-stop on >> 500+ Free Korean Hip Hop music playlists
Enjoy, stay cool and Keep rapping!~ *
Sources: http://www.kpopstarz.com/
en.wikipedia.org