If you are a traveller in Korea and you want to get to know more about cultural aspects of Korea, here is a list of Seoul's museum which are famous and popular not only among foreigners but also among native Koreans. Seoul is full of cultural attractions. The city has many museums and an array of cultural institutes offering insights in getting to know Korea's past and present in depth. Also there are small differences in Korean museums, they would like to interact between you and museum, through videos, photos and doing something by yourself.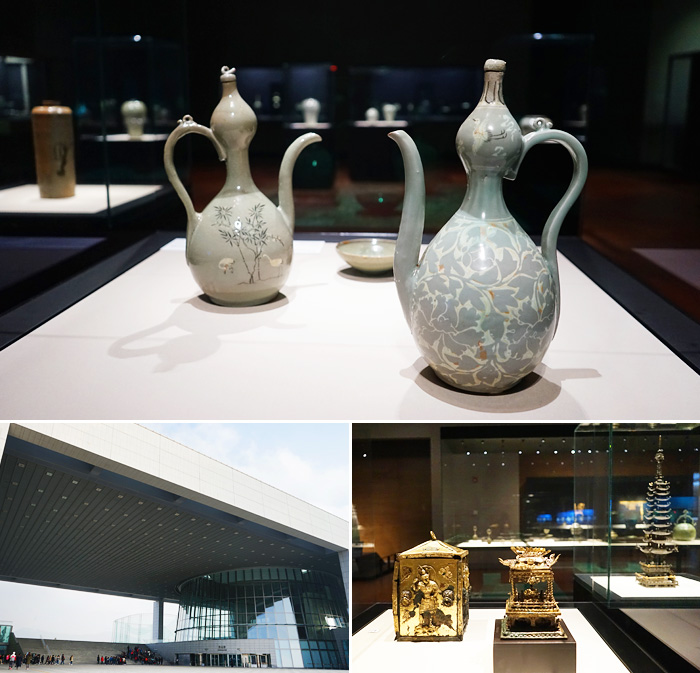 Source: Visit Korea
The National Museum of Korea is the nation's largest museum, housing over 330,000 national treasures and relics. To walk every statue and exhibition it'll take you more than one day. Before visiting you'll be highly recommended to take a small map and places you want to visit with you. Admissions are free so you can enter without any problems, but if you want have an electronic guide you will be forced to pay 1.000 won.
☞ Address: 137, Seobinggo-ro, Yongsan-gu, Seoul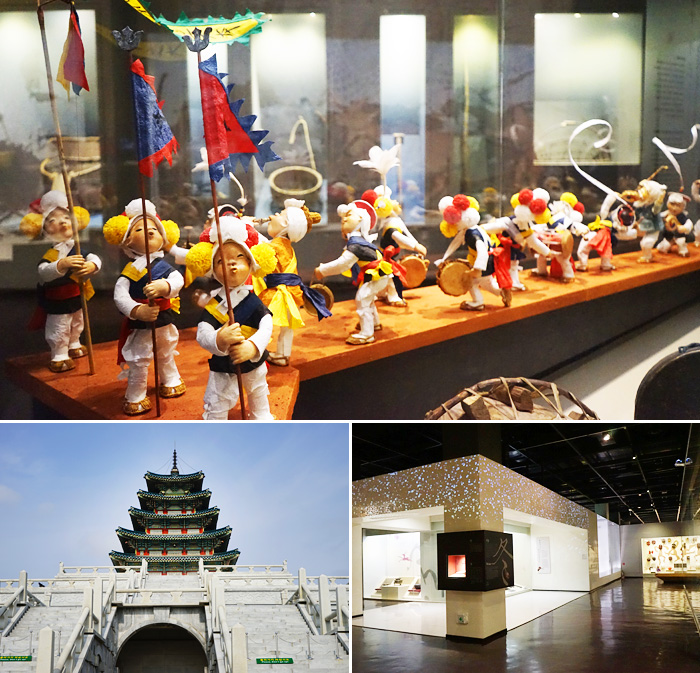 Source: Visit Korea
National Folk Museum of Korea is located near to Gyeonbokkung, and will give you more knowledge about past and folk traditions of Korea. The tradition design of outside will bring you to more modern design inside, which you'll not be expected.The museum has three permanent exhibition halls and two special exhibition halls, as well as an open-air exhibition where visitors can walk along traditional streets and learn about folk life. They give to visitor insight about past and until modern time. Also there are classes for kids which will have small charge but will teach your kids about Korean tradition beliefs about Longevity, Personality, Belief, Sympathy and Understanding.
☞ Address: 37, Samcheong-ro, Jongno-gu, Seoul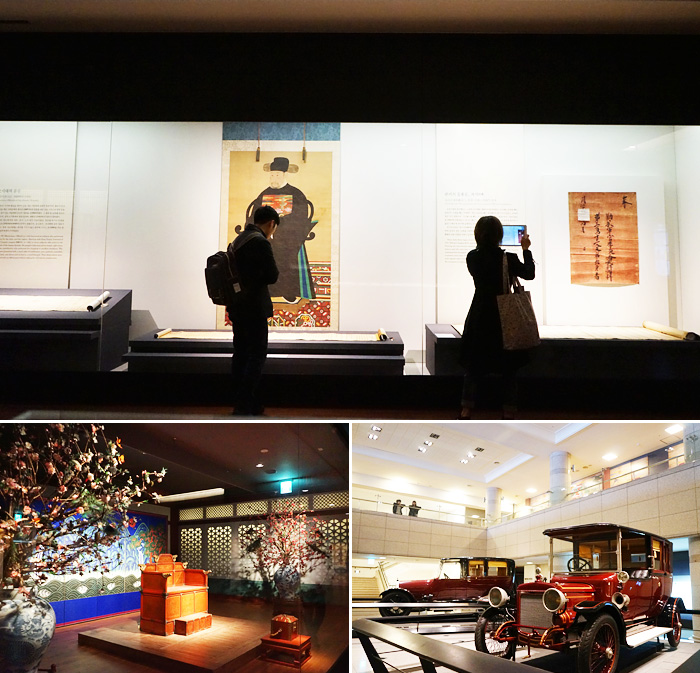 Source: Visit Korea
If you were ever curious about the history and lifestyle of the Joseon royal court, visit the National Palace Museum of Korea. This three-story building tells the story of Korea's royalty, from Joseon Dynasty's foundation until the Korean Empire. The museum is divided into various themes including Kings of the Joseon Dynasty, Korea's Imperial Family, and Royal Court Music. Here, you have the chance to see over 2,000 unique and interesting items related to the royal families.
☞ Address: 12, Hyoja-ro, Jongno-gu, Seoul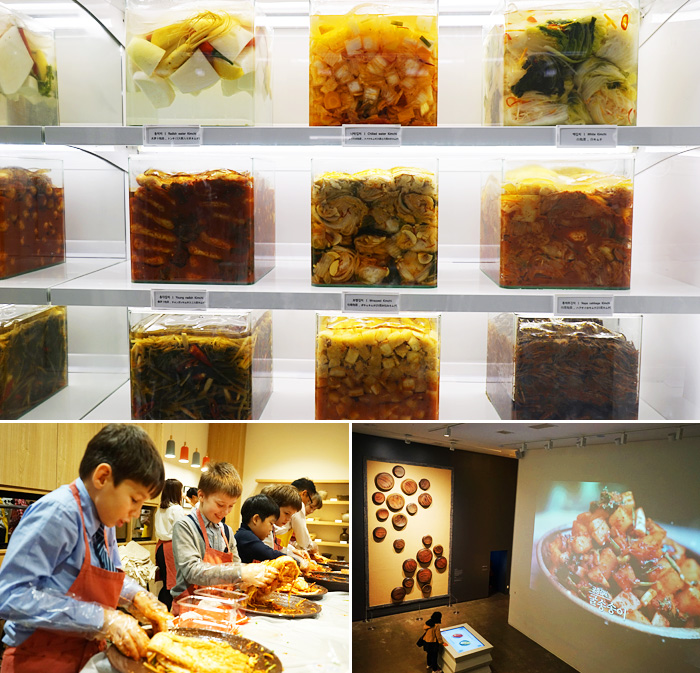 Source: Visit Korea
Museum Kimchikan provides visitors with the chance to learn about Korean food culture, focusing on the iconic traditional food, kimchi. The museum is spread out over three floors, introducing kimchi through many unique and fun ways. The fourth floor features a digital game for visitors to make kimchi while the fifth floor displays the various types of kimchi and other pickled foods from around the world. Admissions for adults are 5.000 won, for kids 3.000 won.
☞ Address: 4-6F, 35-4, Insadong-gil, Jongno-gu, Seoul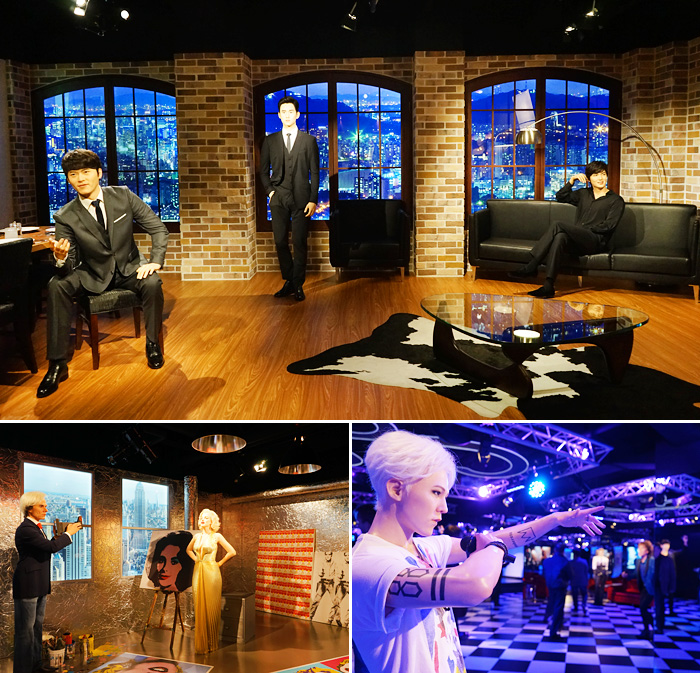 Source: Visit Korea
Grevin Seoul Museum With 133 years of history, the famous Parisian wax museum Grevin opened their fourth international and first Asian museum, the Grevin Seoul Museum, on July 30, 2015. The museum features life-like wax statues of hallyu stars and Korean celebrities in 14 unique areas. Among the 80-some-odd figures on display are Kim Su-hyun, PSY, G-Dragon, Madonna and George Clooney. Visitors can hear explanations in four languages including English, Japanese and Chinese, by scanning the QR code at each display. More information on the displays can be found on the official website. The admission fees are a little bit expensive (18.000 won) but if you will reserve a tour from MyKoreaTrip.com you will get a discount 3.000 won and you will need to pay only 15.000 won. For reservation and getting ticket click on this link! https://www.mykoreatrip.com/tours/561
☞ Address: Eulji-ro Annex Building, 23, Eulji-ro, Jung-gu, Seoul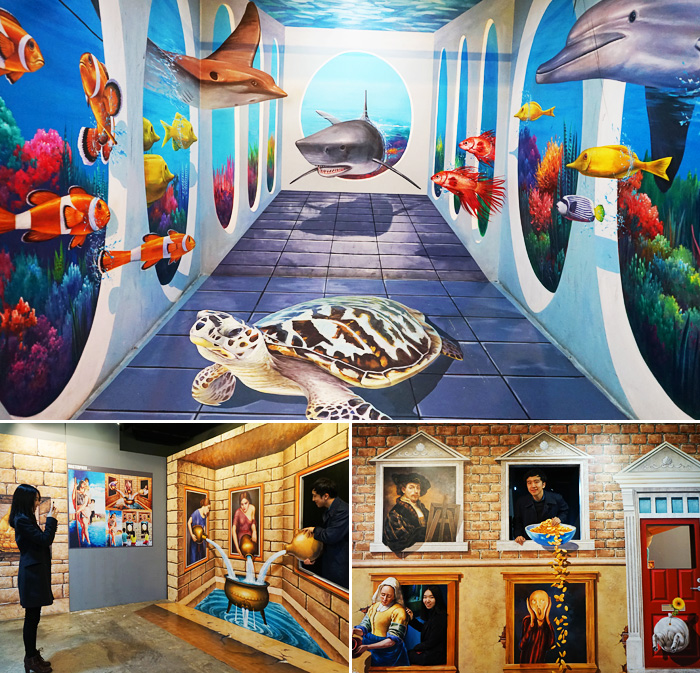 Source: Visit Korea
If a day at an art museum sounds like a snoozefest, you haven't visited Trick Eye Museum where the paintings are so realistic, they appear to pop right out of the canvas and into real life. The Trick Eye Museum is popular among international tourists and families alike for this very reason. It's one of the most popular spot among tourists. If you'll be near Hongik Univ station you definitely should visit this place! For the price 15.000 won you can visit not only Trick Eye Museum but Ice Museum as well which are located in one building!
☞ Address: Seogyo Plaza B2F, 20, Hongik-ro 3-gil, Mapo-gu, Seoul
*
No1 in Korea / Private apartment, guesthouse & Hanok booking
https://www.mykoreatrip.com