Let's go out of trip for this blog.
We are introducing a popular and entire hospital, the place of many famous dramas' shooting, such as Yongpal, etc.
The structure of hospital is 1,000 wards, 12 specialized departments and centers, the International St. Mary's Hospital is a comprehensive medical system and facility for domestic and international patients. Their healthcare system enables personalized service for various medical diseases and cases, and also provides convenient facilities, including a shopping mall, restaurant, theater, golfing range and more for the mental health of their patients and family while staying at the hospital.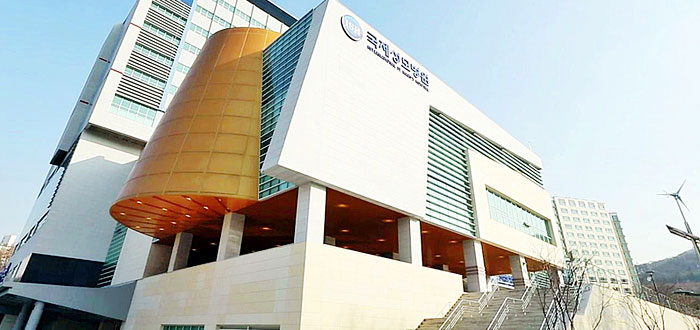 Administration
International St. Mary's Hospital
Telephone
+82-1600-8291
Opening date
February 17, 2014
Closed
Outpatient: Saturdays (afternoon hours only) & Sundays
Shopping Information
[B3F]
-Funeral hall
-Physiotherapy clinic
-Rehab center
-Parking lot
[B2F]
-Funeral hall
-Food court
-Etc.
[B1F]
-ER center
-MRI/CT
-Test center
-Examination room
-Treatment center
-Pharmacy
-Admin office
-Convenience store
-Coffee shop
-Etc.
[1F]
-Cancer center
-Women's clinic
-Etc.
[2F]
-Comprehensive health check-up center
-Dental clinic
-Etc.
[3F]
-Operating room
-Clinical laboratory
-Seminar hall
[4F]
-Intensive care unit
[5F]
-Hospice office
-Church
[6-12F]
-Patient wards
*Check more details on the official website

Activity Information
[Medical equipment]
Infinity, 3.0T Magnetom skyra (MRI), Somatom Definition Flash (CT), Biograph PET-CT, Angiography Artis zee biplane.
[Medical Procedures]
Visit here for more information.
Age Limit for Activities
Visitors of all ages.
Operating Hours
Outpatient 8:00-17:00 / ER center is open all year round
Parking Facilities
Available
Parking Fees
500 won for every 15 minutes.
One day -10,000 won
Free for the first 4 hrs for outpatients, and additional charges apply after that.
Free for patients on the day of the operation, hospitalization and day of leaving the hospital up to 8 hrs.
For ER patients, free for the fist 12 hrs then additional fees apply.
50% discount for the handicapped.
Funeral parlor: fees are exempted for the 3 chief mourners / visitors are charged at a normal rate.
Reular pass: 50,000 won (7 days), 70,000 won (15 days), 100,000 won (30 days)
Facilities for the Handicapped
Restrooms, (reserved) parking spaces, wheelchair ramp, accessible entrance, wheelchair lift, braille blocks
Restrooms
Available
Interpretation Services Offered
English – 2 staff members +82-32-290-2652
Russian – 2 staff members+82-32-290-2653 or 2655
Chinese -1 staff member +82-32-290-2654
Reservation Info. for Natives
Reservation via phone call and online available.
Reservation Info. for Foreigners
Reservation via phone call and online available.
Baby Stroller Rentals
Free (identification card required.). Located at Information Desk on the B1F.

Directions
Click here for the detailed directions.
Address
100beon-gil, 25, Simgok-ro, Seo-gu, Incheon
인천광역시 서구 심곡로100번길 25 (심곡동)

Inquiries
• 1330 Travel Hotline: +82-2-1330
(Korean, English, Japanese, Chinese)
• For more info: +82-1600-8291
Homepage
ish.or.kr
(Korean, English, Chinese, Russian)
—
No1 in Korea / Private apartment, guesthouse & Hanok booking
www.mykoreatrip.com